Visiting A Friend In His Tattoo And Piercingshop.
So we meet sometimes, when I´m in the city, at his shop for coffee and a little chat to catch up.
Good friends don´t need a lot of words.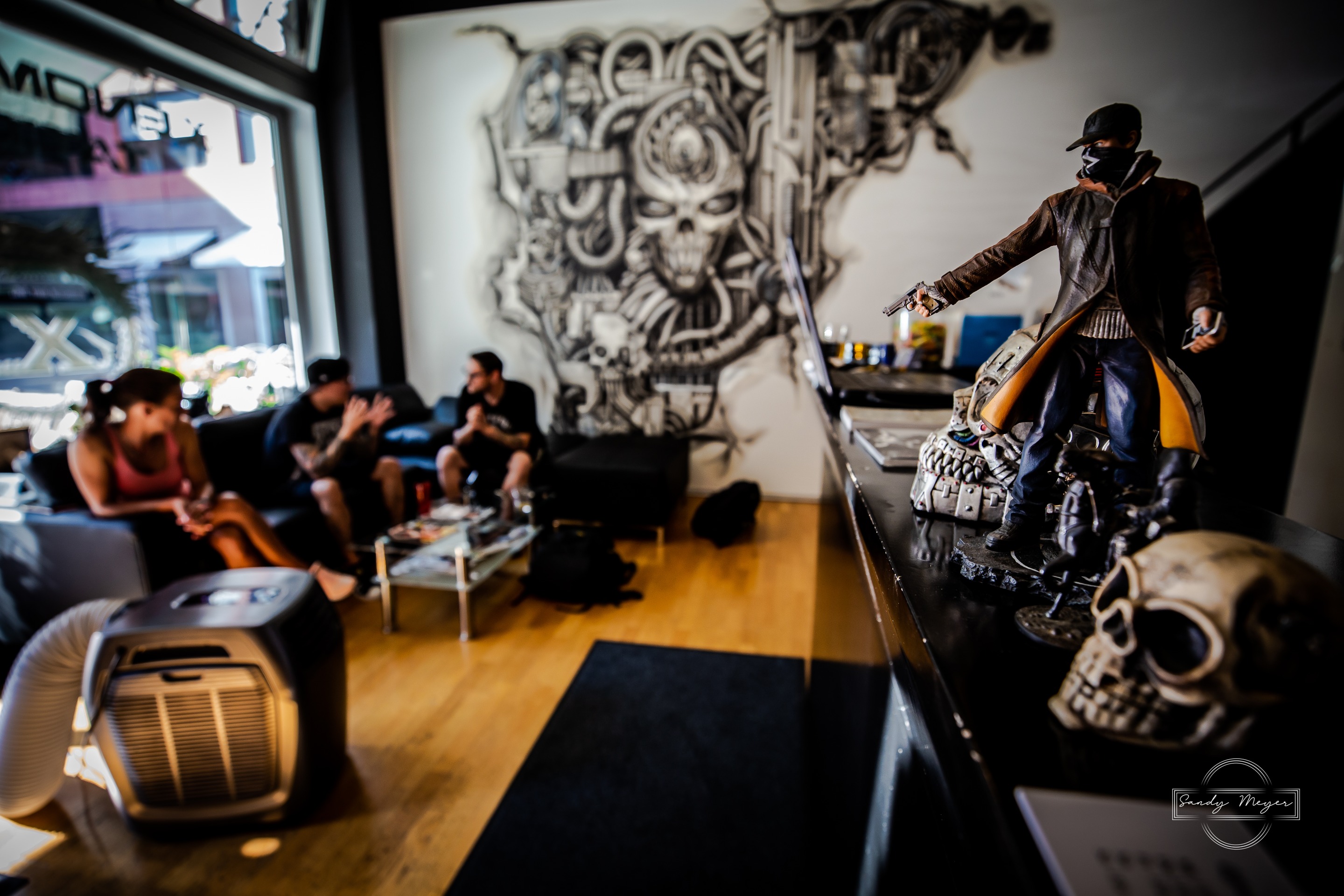 Please view in full screen.
Art helps to communicate and understand without words.
In a world where words are no longer valued as desirable, images speak clearly.