The Oil Can Guitar.
So this is a portrait of my brother in his old room. He is playing the oilcanguitar, which has a awsome sound.
There is a little logo in the image that may be rewarding to point out in the comments.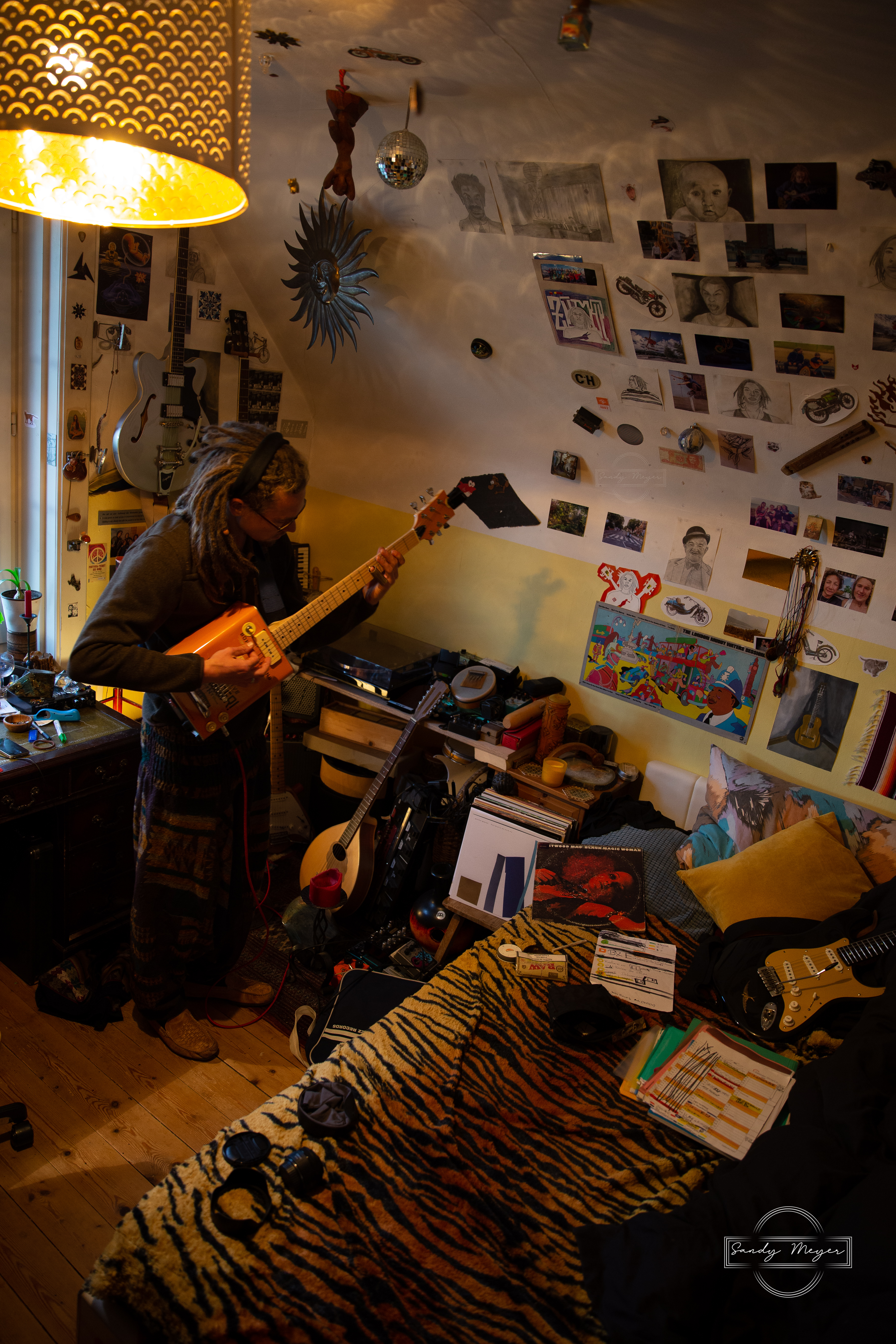 Please view in full screen.
Art helps to communicate and understand without words.
In a world where words are no longer valued as desirable, images speak clearly.