Secret Sour Dough Madness Finally Revealed!
Some fun facts first.
Did you know I am a trained chef?
For personal resons I changed profession and am verry happy with that desission.
Still a lot of wissdom from a life that seems fare in the distance now. Philosophy and a lot of practical knowlage.
---
So lets do this.
Today we make souerdough!


This is how I keep my culture. It is a symbiosis between wild yeast and some bacteria (Milchsäurebakterien).
This culture is keept in the jar ( !!not airtight!!! It needs to breath!!!) And once a week feed with flour and walter.
To start a dough I take some starter with one glass if flour and walter. To do so I first add the walter mix it and then add the flour.
As the quantity you need to feed gets proportional more as the starter dough grows, I use it often so everytime I use it for baking, only a small amount if the starter is keept so I can feed it again during storage.
---
Now the dough and all the goodness..


We make two diffrend ones adding some starter and two diffrend flouers.👆
Also we make them rich with cranberrys and some ethen with dryed smoked whorse meat. Yeah, well it is dellicios and totaly normal to eat whorse here, I heard that it is diffrend in some cultures. Also we add dryed apricots and some cherry jam.
All the ingredients. Choped up into fine pices.


Then stir in the jam for the dough to process the sugar of the confiture.


We keep this now for a few houers.
Also we could do this over night.


Some say add the dryed fruits first some say at the last moment, me, I love the fermentation process, so I add them straight in the beginning and after 4houers I stir the dough so tgey get mixed in, yes in the beginning I just but them on top and let the dough rise.
So let it rise hahaha


Cover with clin film and wait hahahahah
Then we mixed the rest of the dryed fruits and meat in and formed some breads, bake it by 230°C for 30min and 15 more minutes at 200°C.
I did not make pictures of that as my mom came to visit and we enjoyed the time forming the bred hahaah quality private time you know.
After baking I was guiet happy with the result.
Ethen dough (pun intended) I did not let the batter rise after forming for a long time, thy where verry chrunchy and fluffy on the insight.
So @mirqicastel and I enjoyed a good coffee and bread for dinner, we call it coffee complete hahaha
---
So this was the baking madness...
And now we take care of our friend Stefan Auer.
Thats hoe I call my souerdough S.Auer get it? It means sour in german.
Allways name youre souerdough and take care of him!
And that is what we do now, taking care of him so he will be strong and happy for the next baking exess.


On the left side 👆 I mafe a dough with some starter (Stefan Auer) flouer and walter.
And in the jar, I added a bit of Stefan Auer (souerdough starter collonie) with some flouer and walter as well. In the jar I added also some wholegrain flouer, Stefan loves it hahahah this way he will be happy for the next 7-10 days in the fridge, not sealed airtight, this is a honeyjar with a plastic lid reused for this purpose.
After the dough in the bowl has risen 4houers later (you can wait 12 houers as well) I added more flouer and walter (feeding time!). The dough has to rise at least double in size. You can see hoe it grew till the top here 👇

With our starter in the jar Stefan Auer we de the same, adding walter and flouer 👇
It is a slow fermentation process. After doing this a few time you will be able to recognise the batter in every state. You the can tell exactly when it is hungry or ready to use. The snell of a good souerdough reminds a lot of the one of fermentised apple juice. When it starts to smell like sulphuric the souerdough is gone bad and there is nothing you can do to safe it. Do not use it anymore! Foodpoison allert hahaha
Practical tipp.
If youre souerdough has dark walter on top after leting it rise, and still smells like fermentised apple juice, you just need to add walter stir and add flouer. It is simply a sign that the starterdough is hungry.
After anouther 14 houers
Our dough looks amazing.
The souerdough culture is a simbiosis between yeast and lactic acid bacteria and the longer you keep this collonie the stronger it gets. This is becouse at the beginning there is a lot of competition between all the microbacteria and the longer you keep it in wright conditions the stronger and more dominant the wild yeast and lactic acid bacterias become. So they will becime superior.
Here you can see how smooth the dough is now, I wish you could smell this! 👇

Here you can also see the consistency, it became verry smooth and more runny but still is a stabile mass 👇


Yeah, now you guessed it wright, we add walter and more flouer! 👇 We add about two parts flouer and one part walter by the way,
but I do this allways wrist times 3.
1415926535 8979323846 2643383279 5028841971 6939937510 5820974944 5923078164 0628620899 8628034825 3421170679 8214808651 3282306647...


Then we let it rise again for a few houers, this is again between 4 to 16 houers.
Here it is about 3 houers later. 👇
And the next day 👇
---
In outher news
Treating the 180 liters aquarium. One of the black mollys has some strage dots so now I am making a cure against bacterial deciase. For this I switch off the carrbon filtration (I installed a extra external filter just with carrbon filter for this purpose, to be able to switch it off for medicine) and of course the UV filtration cambre has to be swiched off as well.
Once a day I let the carrbon filter rin for 3-4 minutes so the walter in the filter does not go bad.
(Unsupported https://cdn.dapplr.in/file/dapplr-videos/sandymeyer/GLBjWCJwpokIdH9VZpbY4KzkYMPEMHQ8.mp4)


I mad a video of the aquarium with the new shrimps in close up a few days ago and could not upload it to @dapplr so here the LBRY link 👇
https://lbry.tv/@sandymeyer#5/epic-mulukken-shrimp-close-up#4
Chech on LBRY 👆 for some extra crypto!
I strongly reccomand the video 👆 on LBRY because it is eddited and shows epic close ups of the Mollukken-shrimps! As a said, I was not able to upload here from my phone so here it is on LBRY 👆
I know 3speak but certenly they have no app as far as I know. Where would you upload from youre phone? The app for android dtube is for steem only I think... Is it?
Greez, thanks for awnsering 🍀👍🍻
---
Back to the dough dough!
Stefan Auer feels at home!
The rubber band is to indicate how much dough in the jar is.
Today we just stir a bit and let him rise again for some time.
He looks happy and not hungry 👍👇
Awsome activity of the bacteria, verry agile.
The dough in the bowl👇, we will use to bake some bread today.
How about some coffee souer dough bread!?!
Easy, we just add some coffee instead of walter in the next step where we - you guessed it wright- feed the dough again; for the last time before baking.
This is how it should look like! 👇
(Unsupported https://cdn.dapplr.in/file/dapplr-videos/sandymeyer/syTeMxZ4wnzOUC3x6rqLSsHV7gceEEGK.mp4)
Then we make some coffee to add yeahh!
Leting it cool down to mix, about 30° C is perfect.
---
Here some insights to compare!
Usefull to know the consistency.
That way you know when the dough is ready.
And you can tell the correct balance of flouer and walter (or in this case coffee as well)
So lets pour some coffee in there! 👇 After this I add some flouer
(Unsupported https://cdn.dapplr.in/file/dapplr-videos/sandymeyer/gN2NKxayvsW8x9iFH8eMFYV6V6Xaj9rM.mp4)


Now check this.
Watch how runny but still compact the dough is. 👇
This is how the doug should be after leting it rise.
(Unsupported https://cdn.dapplr.in/file/dapplr-videos/sandymeyer/X0eZw12y7FyK6yB35WujIMU2zx9QiIMI.mp4)


And here to compare, hoe it looks after propperly mixing in the flouer and coffee. Note how sticky and not runny it is! 👇
(Unsupported https://cdn.dapplr.in/file/dapplr-videos/sandymeyer/nYOnSXaN2c18j1WhYPzGAt78yPmHrw77.mp4)


Of course we cover the whole thing again and you guess it....
...Let it rise!
2 houers

Lets continue, adding some flouer.
You can see it is just about to get runny but I want some bread so we take it. Anouther 6hiuer would have dine a grate job but ethen I loose my patiant when it comes to hunger ahhahah .
(Unsupported https://cdn.dapplr.in/file/dapplr-videos/sandymeyer/C1hMBNnASS4RW46W3xtovp4NuQcDY30G.mp4)
Once again I add alittle flouer and some salt this time as well. Now I form a bread and let it rise in the baking bowl I use later.
The bread can now rise for the last time and after that we make a cut and bake it in the oven.
Also I cover the bread with some wet towls. So it will not dry out.
Happy with the result, as it turned out so chrunchy!
Baking this bread is not hard. Just cover it with a lid, preheated like the oven to 230°C. Than bake for 45minutes, remove the lid and bake for 30more minutes by 200°C.
This way the bread will be chrunchy but still fluffy and soft insight.
So this is the coffeebread!
Now lets put it to the test and have some before sleeping to see if the coffee effects us hahaha well than, good night.
I hope you learned something and next time I show you hoe to start your own souer dough starter. That is gone be a ride where we grow bacteria in our kitchen, so fmake shure to follow me if you are not following me allready! Do it, now!
---
There is a fanpage!
You can buy me (and my fish) berries now, for some bread!
Welcome to my OnlyFans BuyMeBerries (Hive Service) Supporters page!
---
So stay healthy and happy
Remember, we are one comment away from meeting each others
I am allways active in the comment section
Everyone gets a !BEER
AND THERE IS NEVER A COMMENT UNAWNSERED!
All images are photographs produced by @sandymeyer
Art helps to communicate and understand without words.
In a world where words are no longer valued as desirable, images speak clearly.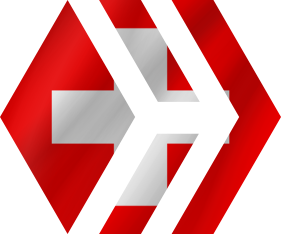 Want to delegate Hive Power?
Here you yan    

Support Artist directly by sending crypto to:

Bitcoin BTC
Ethereum ETH
Litecoin LTC
31uBp91DoZbRSVdHMV3fjEbrnHZ2aF2P1n
0x7919D5A8428Aab01c660176428b05C1B3776a6B8
MBGCbDzXrWXViYpTCAf2aYBodAuXwGrwei
tz1ULhuTLAWb7dTwNHZxmAXceCzJ1EixLBYN
Also use my link to join coinbase.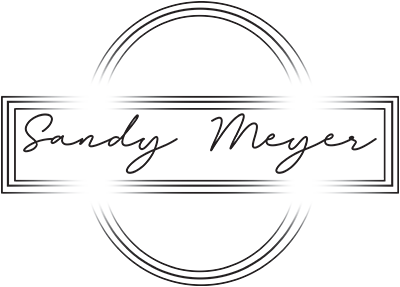 Ways to support the Photographer as well:
Best wallet for youre crypto!
https://www.coinbase.com/join/meyer_t0kx
Join with this referral and get 10 USD for free!
https://www.coinbase.com/join/meyer_t0kx
And I have twitter now so we can connect there as well!
Posted using Dapplr