Portrait Of A Pirate And Workmate.
What a fun shooting with such a charakter. There where many concepts we worked through, but I like this pirat look a lot as it really suits him.
We bouth work as freelancer gardeners from time to time as we bouth love to climb with the chainsaw.
It takes a lot of trust in each outhers as we work in a dangerous enviroment back to back.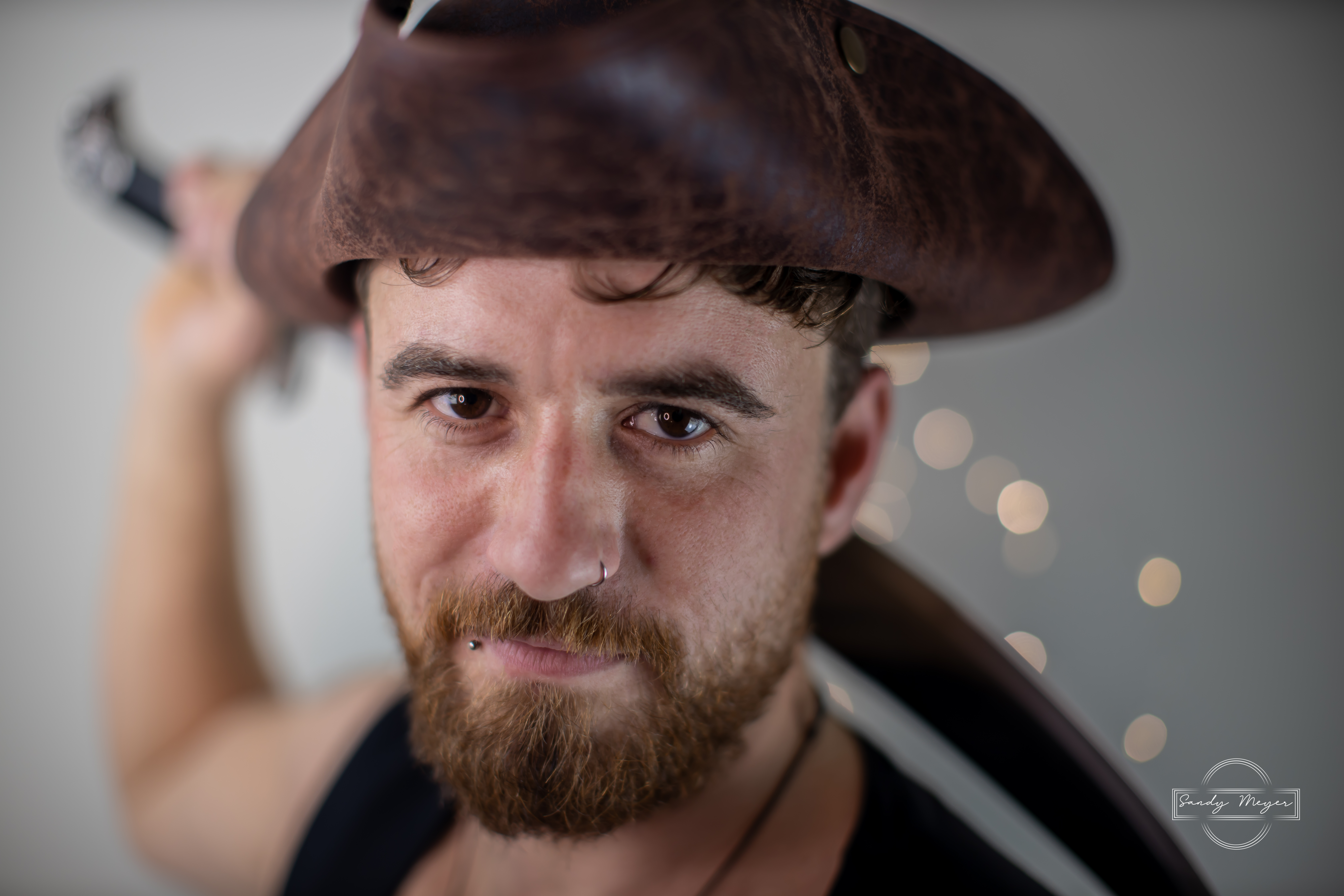 Please view in full screen.