Amazing Time! Enjoying Life And The Things That Make It Living!
Hi, long time so see, how has it been?
Corona is still impacting the lifes of all of us in a drastic way.
I shure hope you are safe.
Life Is Wonderfull!
I allways was the kind of person that wants peace and enjoy the quality of life.
Growing up as a so called daydreamer, it has allways been the small things that made life a living for me.
By small things I mean in relationships, nature, music and art. There is so much that can not be comunicated through our language, but we all feel it and react to it, no matter where you from.
@miraicastle in the image 👆
Moments of peace and love.
Here is a example of a wonderfull moment, that speaks without words.
Let me tell you the story of this image and take you on a ride where we have a look at the good things in life.
A short intro is needed, you will understand later 👇...
Recently (about a month ago) I signed a tenancy agreement for a small 200 m² garden. It has tons of rules as it is a bio garden in Switzerland and owned by the city I live in, Zürich. More about that in a future video 🤠
Here a few frames from the garden.
Guess what that is...👆
Yeah, it is a image taken in the midle of our new garden!
But what is it in the image...
A awsome place to sitt and meditate it is! 👇
And the next frame 👇 is in front of the house!
It is a small house but we absolute love it.
By the way there is no electricity there, but we have a gas stove for coffee.
Not a sunset, it is fullmoon!
Now you have the sceene, back to the story of the image!
Remember the first image?
It shows my girlfriend @miraicastle while playing cards in the garden with @janaliana, @bensworld and me. While we where laughing and chatering, all of a sodden we noticed that @miraicastle's hair was electrefied and attracted to the chair she was siting on. Somehow I had my phone near me and took the image.
You can now have a look at the frist image again 👆
---
Some more wonderfull moments of life.
Images that speak for themsefes
But I still give you some background to them 🤠
Lets start with @janaliana and my brother @billymeyer watering the fields. The sunsets are amazing here and they get ethen more epic during sommer!
And then we have @miraicastle playing the guitar of @billymeyer on the right side of the image. And of course there is @janaliana watering.on the left side in pure epic natural sunset spotlight.
The fields they water where planted by my mom and her boyfriend. It was a great time with them in the garden and I look forward to a lot of quality time in the greens while growing some healthy organic food.
Here you see them preparing the grounds for the seeds. Carrots and some sorts of we will se in the future what it actualy is.
As a thank xou I did send them this image 👇 as a postcard and my mom was so happy about the memory as she also had a great time with loved ones around.
And here a image I took the first time we where in the garden.
Ins't it epic!?!
So here I spend my days when not working at the moment. Work is still life guard and I love it as it truely is a dreamjob!
In outher news I gave the ripsurf I bought with bitcoin to a friend as he enjoyed riding it, well learning to ride it.
Check my post on @threespeak to see how fun it is!
So there was just one smart thing to do, buy more ripsurfs with bitcoin!
So yeah, lets see where it takes us...


Image of my shot by @bensworld, edit by me.
Thats actualy a good moment to mention, all this images where taken with my phone and edited with adobe lightroom mobile. I do not earn money by for mentioning this, I just like to use it and it is free, so why make a secret out of it 🤠
Pretty nice!
Sunset viewed from the garden
Basicly thats it, and I leave you with a stupid selfie.
Check back tomorrow for a epic clip of the garden right after a storm passes!
All the best and see you soon 🍻

There is a fanpage!
You can buy me berries now!
Welcome to my

OnlyFans

BuyMeBerries (Hive Service)

Supporters page!




So stay healthy and happy
Remember, we are one comment away from meeting each others
I am allways active in the comment section
Everyone gets a !BEER
AND THERE IS NEVER A COMMENT UNAWNSERED!
All images are photographs produced by @sandymeyer
No finnancial advice, just my opinion.


Art helps to communicate and understand without words.
In a world where words are no longer valued as desirable, images speak clearly.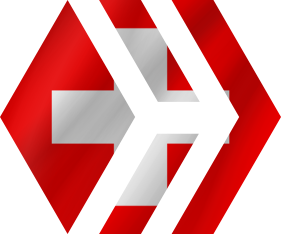 Check out the Swiss Badge for content created from Swiss Hive users.
Also check Swiss Hive and Zürcher Hive
If you are from switzerland and want the badge just let me know.
You can also aply on Discord directly.

Want to delegate Hive Power?
Here you yan    


Support Artist directly by sending crypto to:

| Bitcoin BTC | Ethereum ETH | Litecoin LTC |
| --- | --- | --- |
| 31uBp91DoZbRSVdHMV3fjEbrnHZ2aF2P1n | 0x7919D5A8428Aab01c660176428b05C1B3776a6B8 | MBGCbDzXrWXViYpTCAf2aYBodAuXwGrwei |

Also use my link to join coinbase.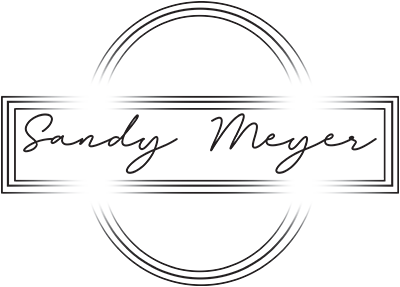 Ways to support the Photographer as well:
Best wallet for youre crypto!
https://www.coinbase.com/join/meyer_t0kx
Join with this referral and get 10 USD for free!
https://www.coinbase.com/join/meyer_t0kx

Posted using Dapplr