Going with the flow! Product photography!
Free stock photos for HIVE!
you can use all the images here for some posts or whatever you want.
I had a lot of fun producing them and it was a good practice.
So here some frames.
It is a way to show the creative process behind the images.
The story behind this Images.
As I am in the Civil-Service at the moment (instead of millitary-service) it is the perfect opportunity to collect some goodies from the woods. My work is taking care of the march, so a lot of mohing and handwork as there is no way to drive in there with heavy maschienes.
Todays catch was two kind of minth, which I dry for tea. And as you can see some mushrooms as well. These kind of mushrooms are verry nice for tea as well and so I`m gona dry them as well for that porpouse.
As I placed the mushrooms and the mint on the tabe for sorting and cleaning, I found it photographis and grabed the camera with the 50mm attached.
after a while I switched to the 24-70mm kit lens from canon with f2.8.
I was only having fun with the sceene so no focus stucking today, instead all freehand for some extra fun!
A few shots are made with apparture f2.8 and outhers with f16, lets see if you can tell the appart!
Catch of the day!
showcase of the wonderfull goods the forest gave us today.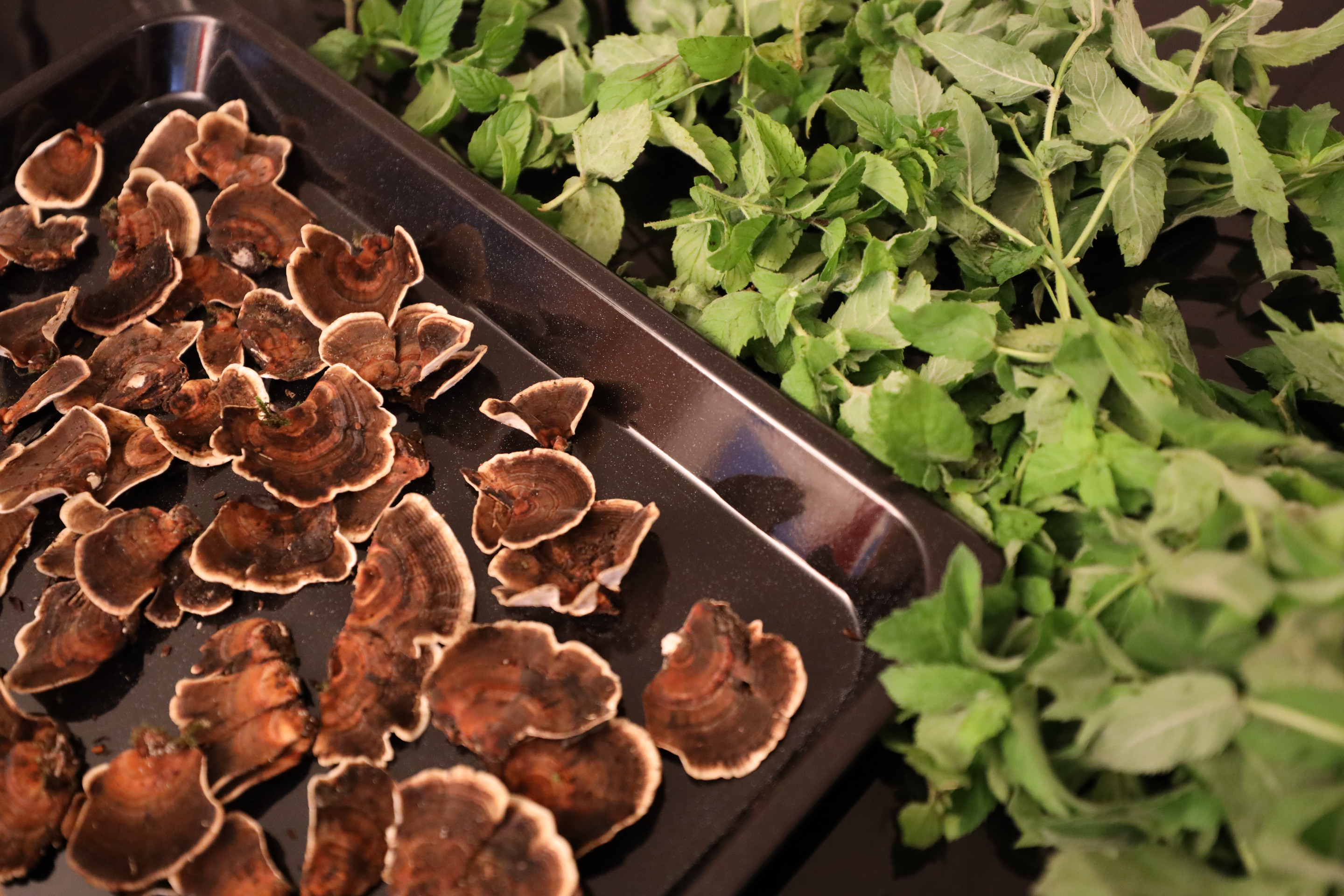 The freshest harvest so fare
I never found these so fresh, they grew in the past 3 days!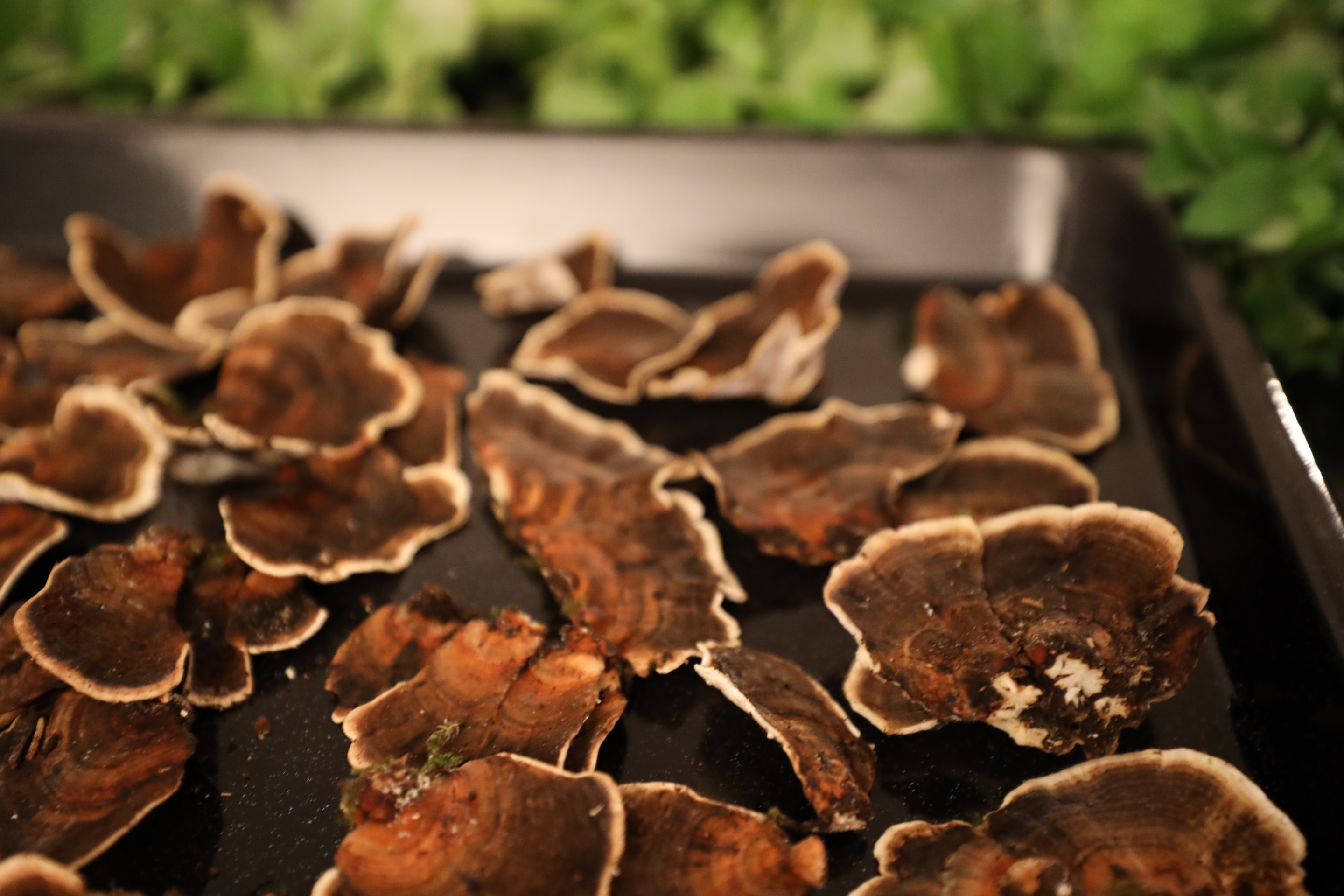 Close up beauty!
you can see the power these wild plants have!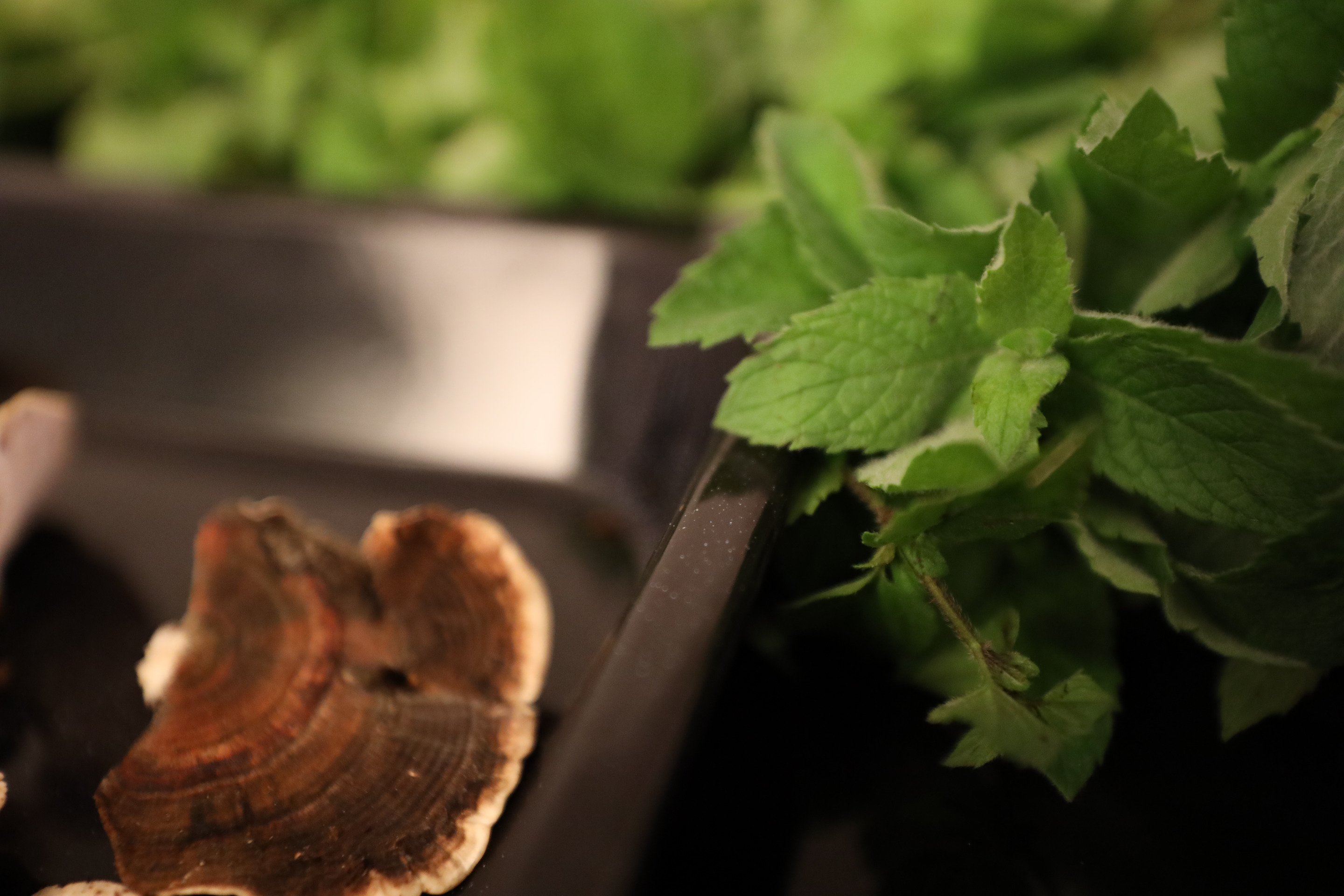 Overallview
Quiet happy with the quantity today :)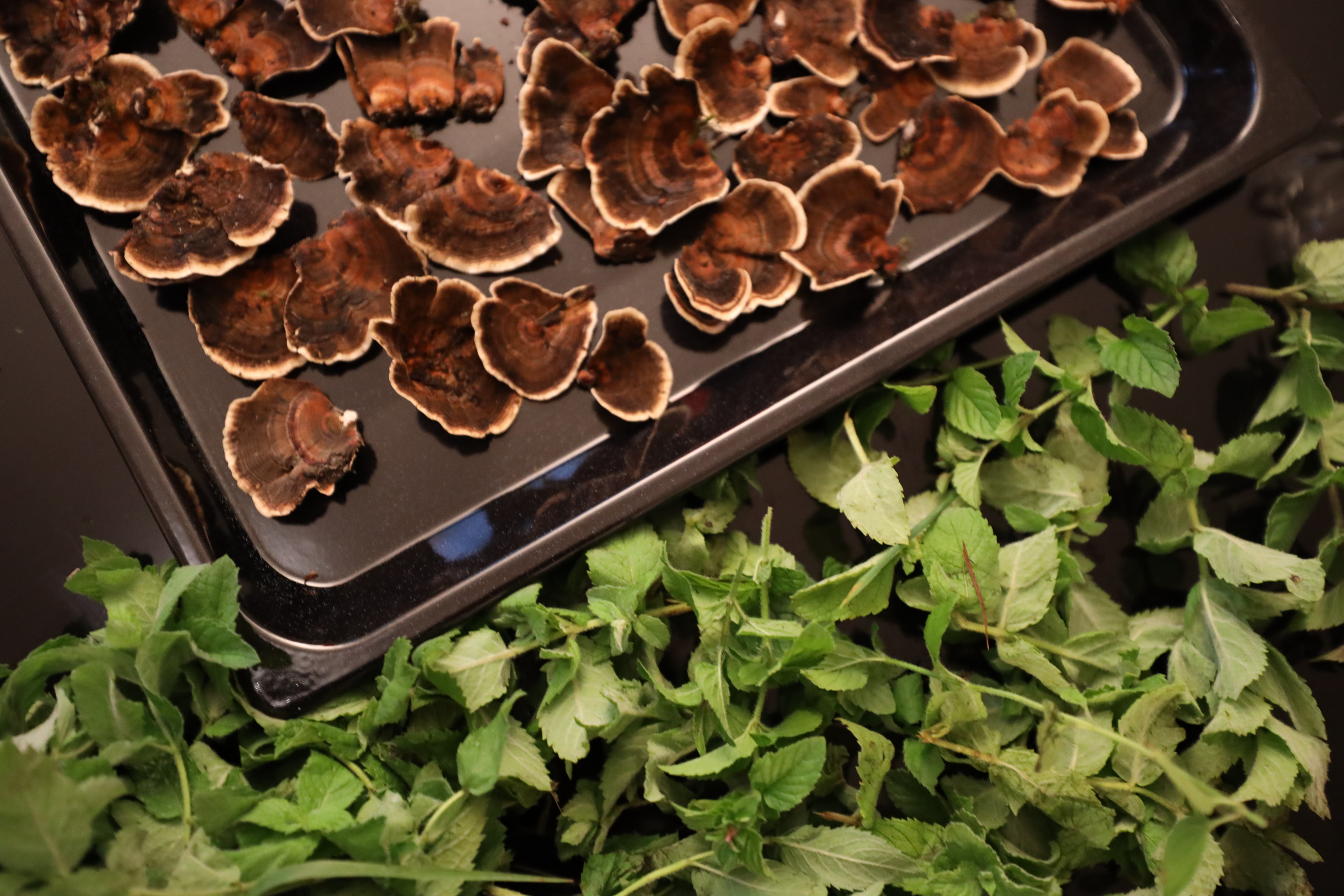 First photocreative sceene!
as the taple has a nice light,
note it is shot only with the ambient light, no extra photolights used.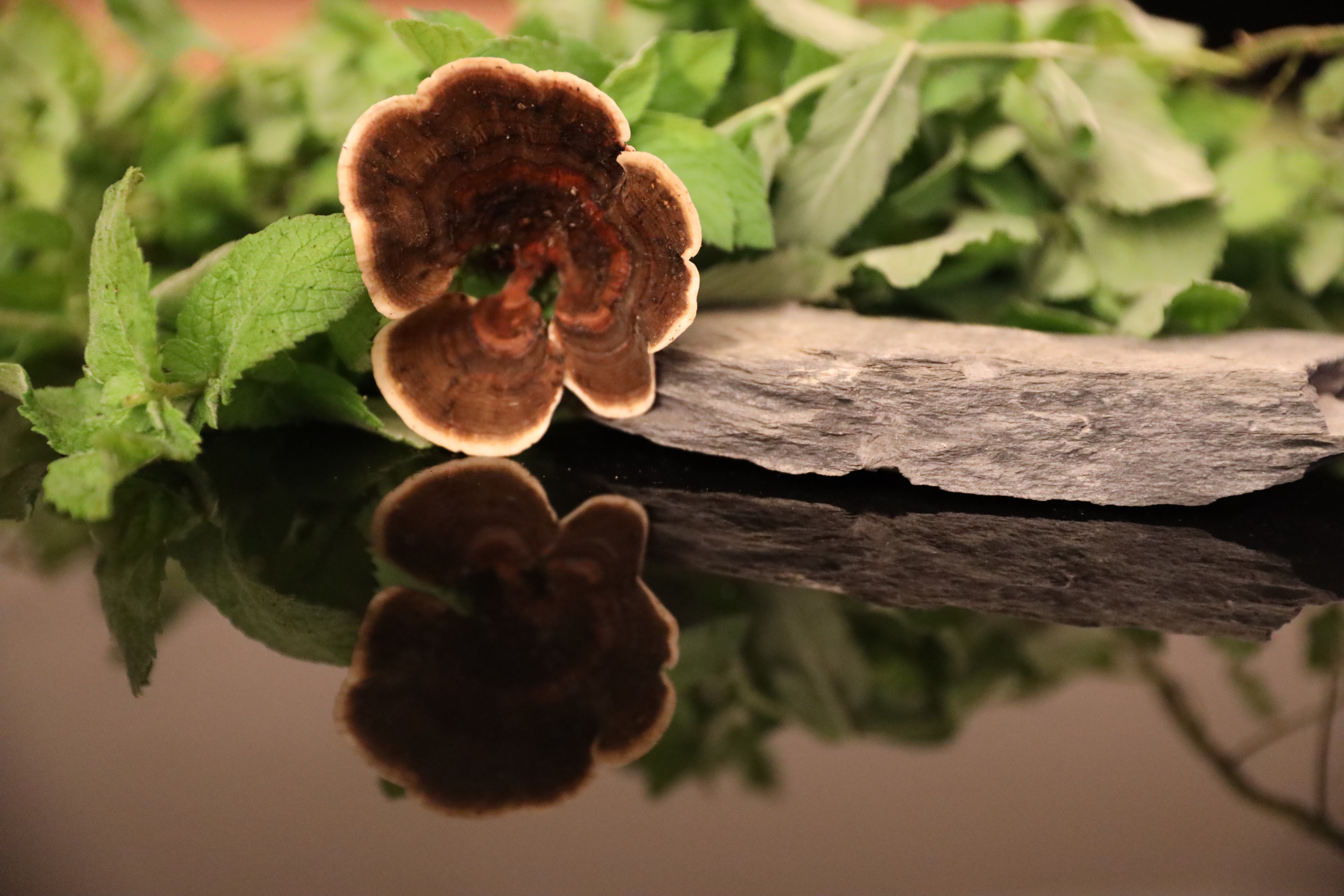 Love the sceene, so I added my old knife (still in use)
just had a grate photorush so I did not worried to much on perfect focus
I really like the result, it lives more than a focus stack and that way has a softer mood.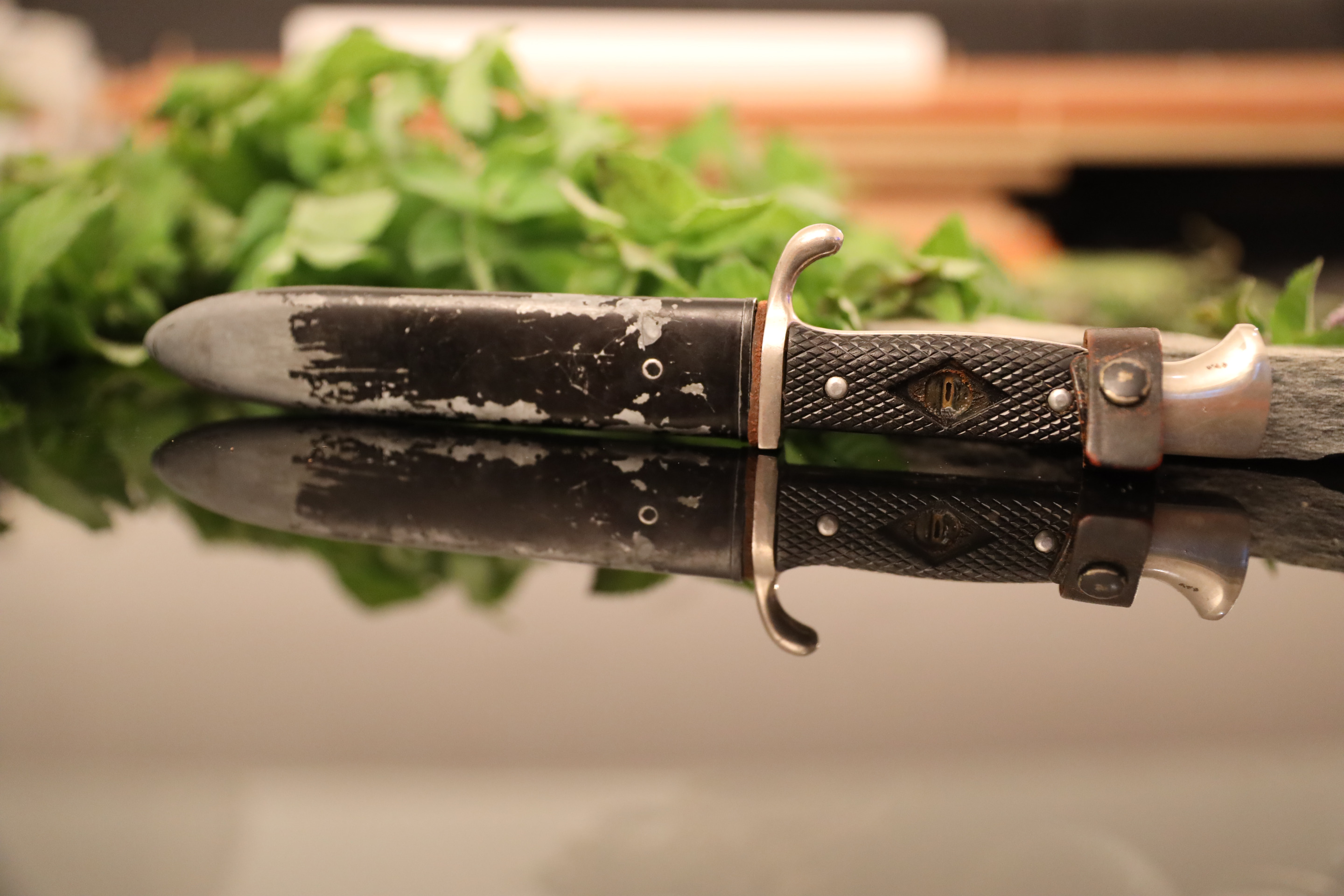 f2.8 So hard to focus!
here a good example of photographic limits.
The focus area is so small with f2.8 that it is hard to find the wright perspective where all the areas are in focus you want sharp in the image. In the outher way the debth of field is verry small as well, you nitice the minth is verry unsharp, a effect wanted when using a wide apparture. Here is a good example of: I like the shot but probably better with focus stacking and a apparture of about f8.
still I like the dreamy feeling of this shot.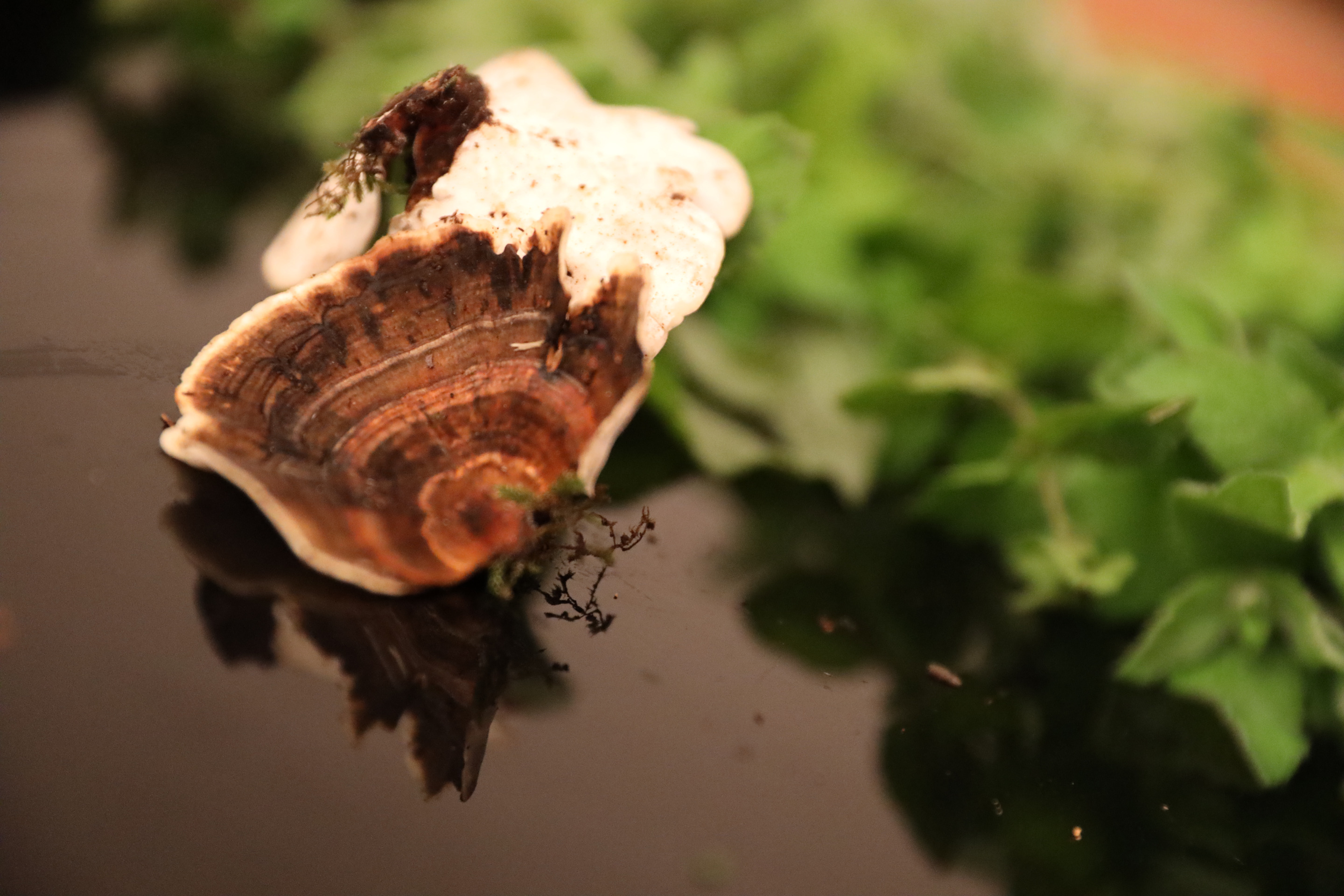 Old knife with mushroom.
here I started to forgett myself, not worring about settings as the conditions where not gone change so fast.
lost in reflections you could say hahaha

Taking a dive into the mushrooms!
Again, you probbably guessed it, with apperture f2.8 so the dreamy effect.
and yess with the 50mm.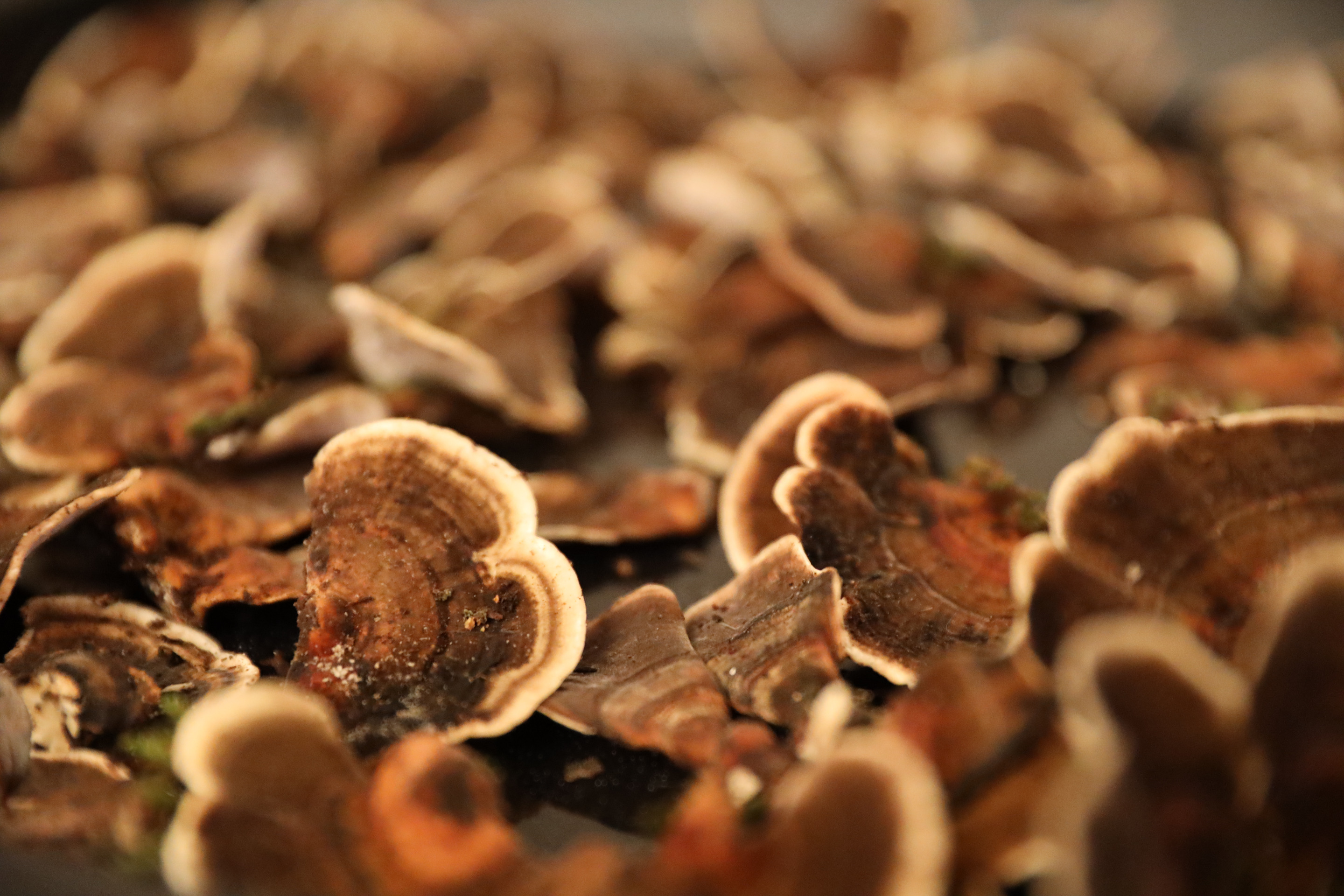 Colours and smooth roughness.
something about this image is somehow verry peacefull to me.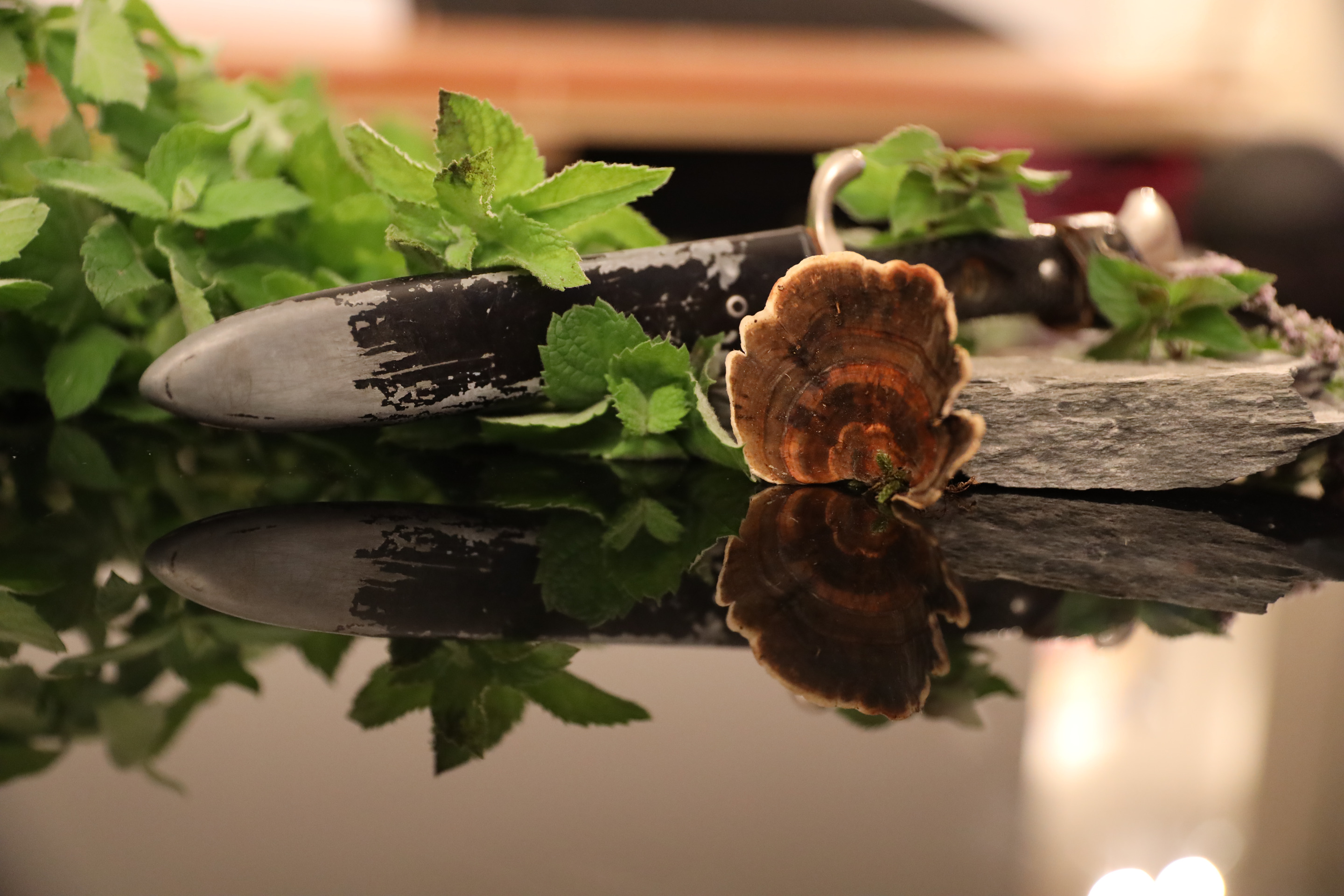 Close up perspective!
Using the debth of field combind with a suitable perspective
I allways love images with enough room for the viewer to ffinish the image in his mind.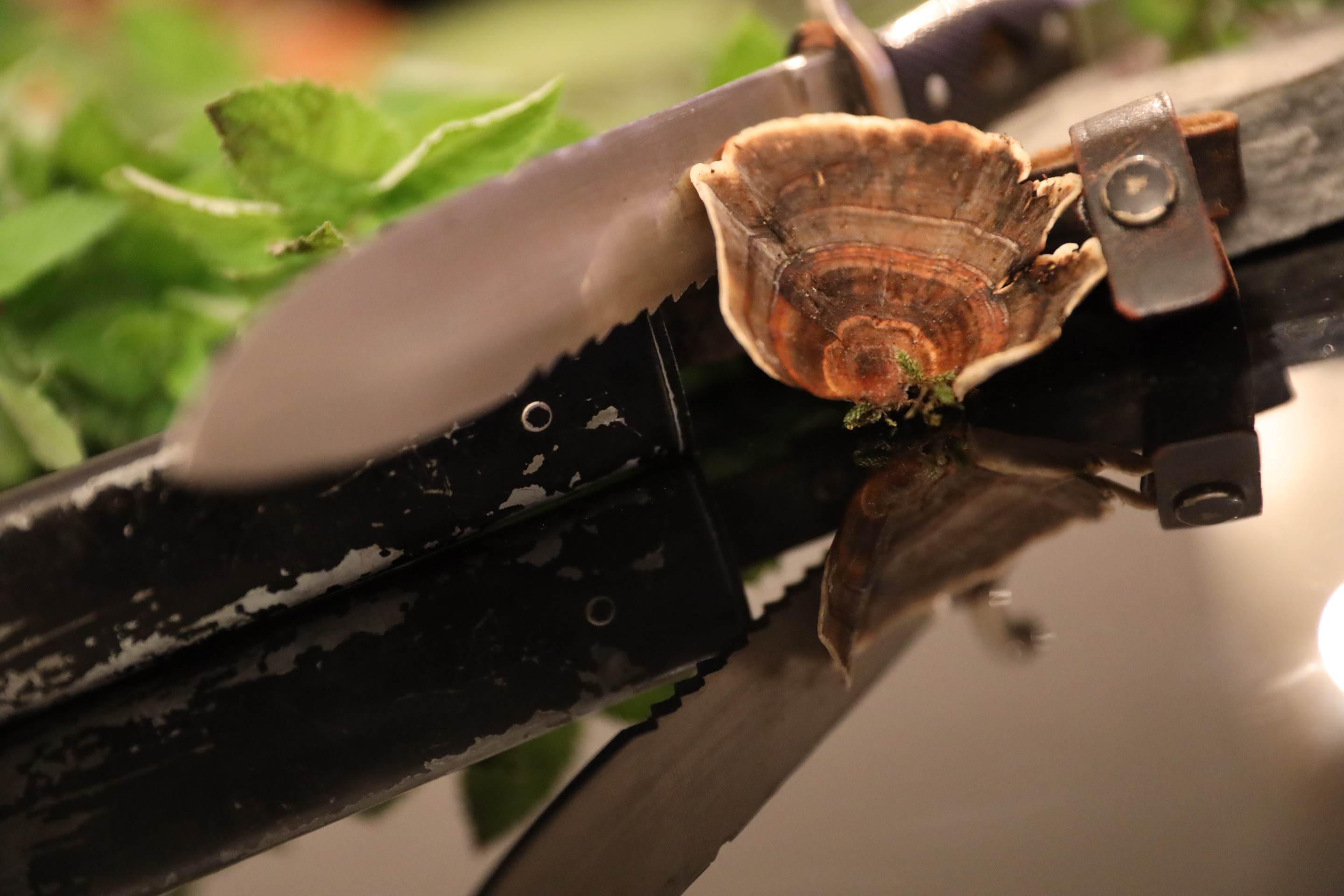 Details thanks to focus
yes you know the drill, handheld with f2.8 1/100s iso6400 ;)
Some more dreamy refflections
there are never enough refflections!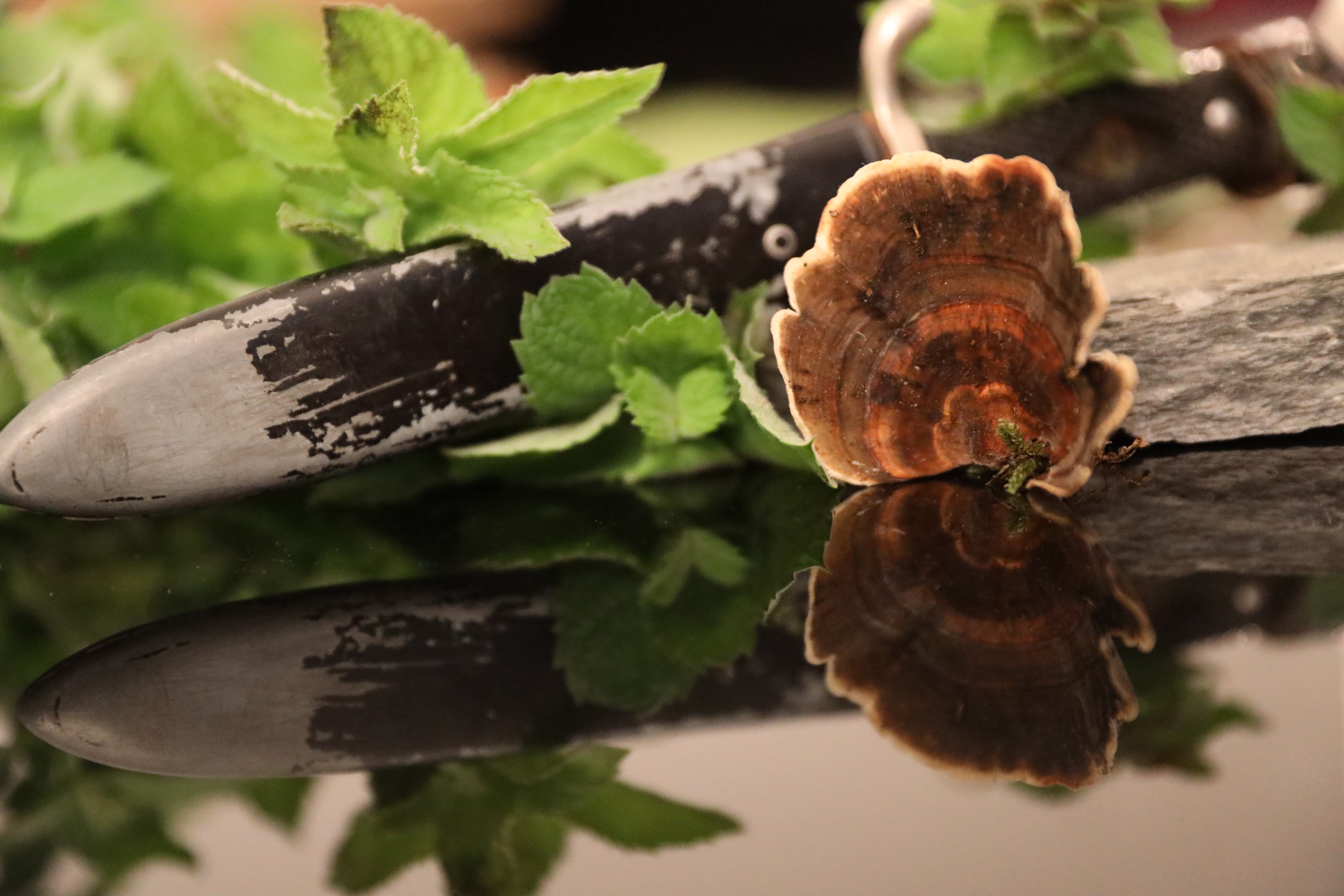 This knife is so practicle!
let me tell you, one of the most durable I ever had!
focus and perspective again make the settings work here without a focus stacking!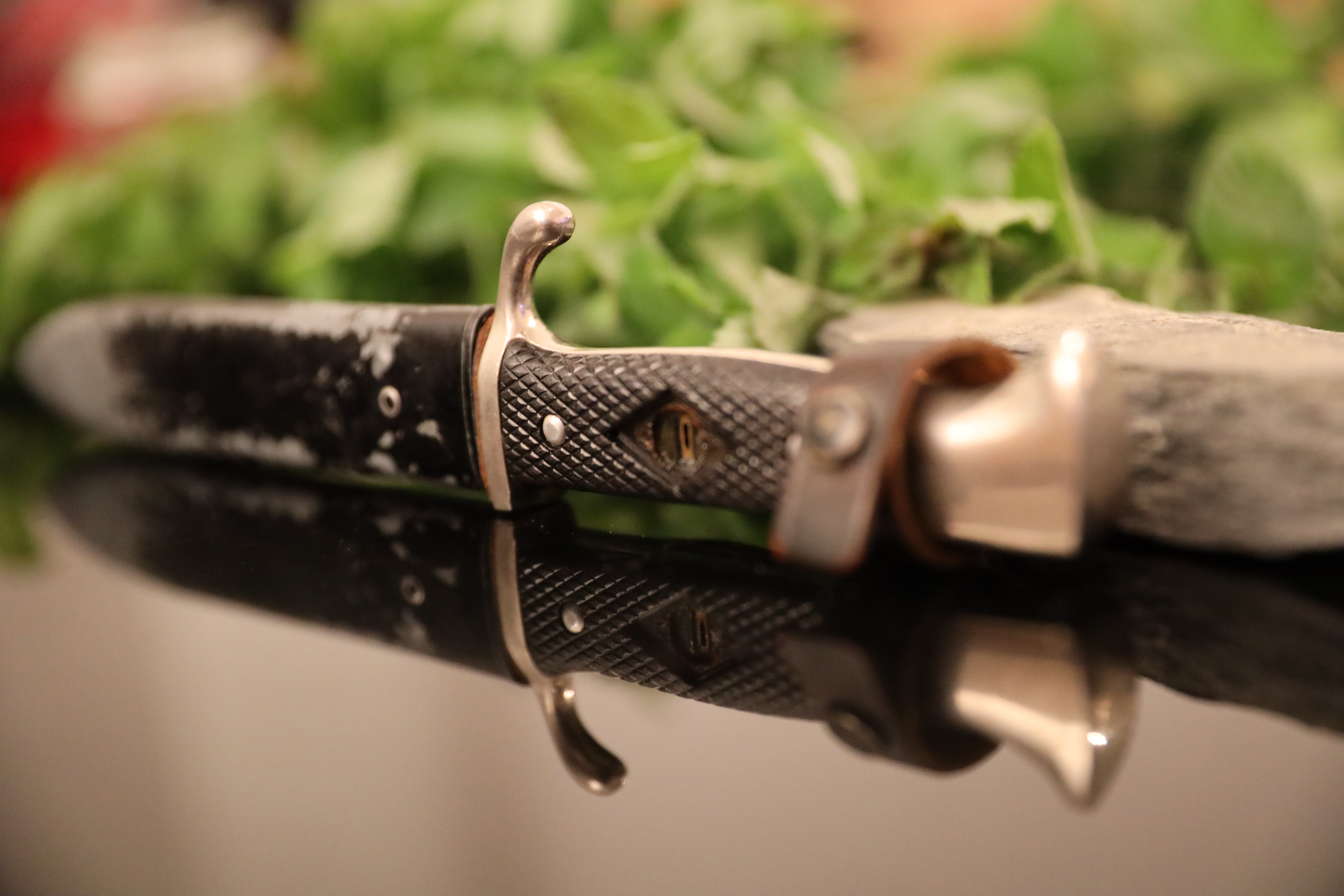 Remember how much we harvested!
anouther nice transactionshot with a sidewise focus field thanks to the peaspective used.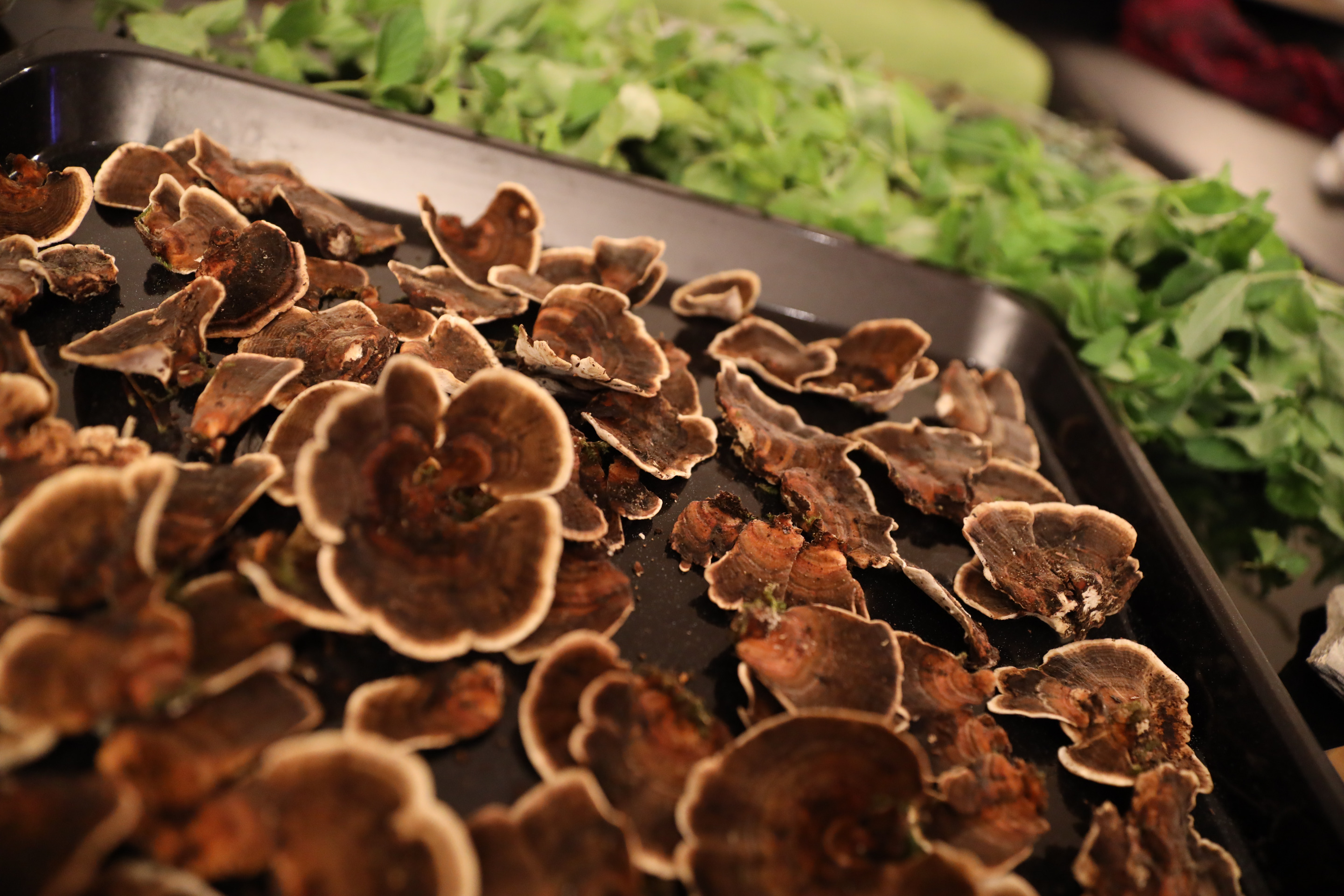 Verry nice example!
the tea made from this mushrooms is vitalising and is used in cancer treatment.
PS I do not give you any addvice on fungus of and kind, bus a smart book if you want to harvest youre own mushrooms! and let them get testet in a official testingoffice!
If youre not 100% shure what youre doing do not consume anything you harvest in the forest!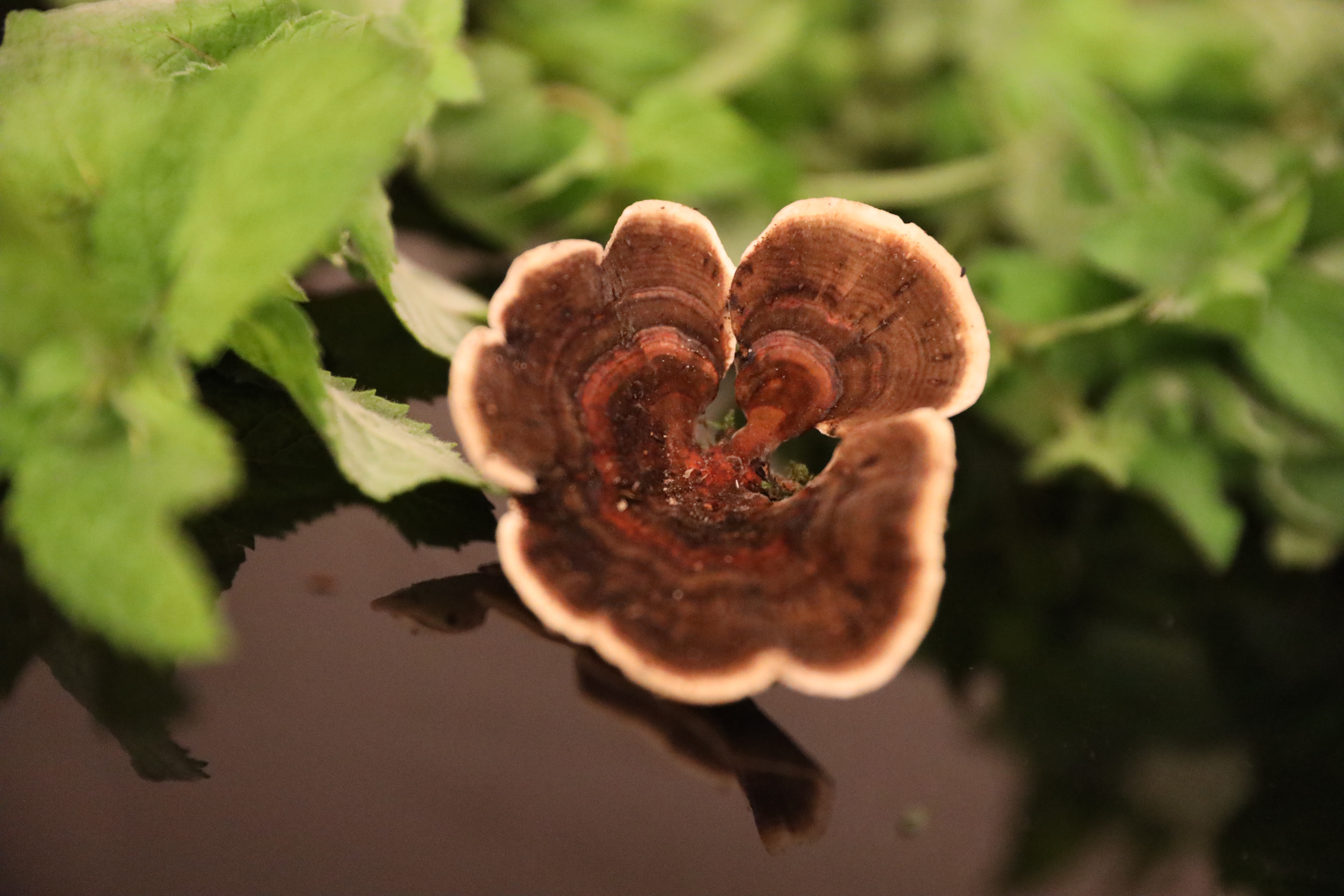 Finaly one of my favorite shots of the evening!
Such a nice composition.
For me this image just works!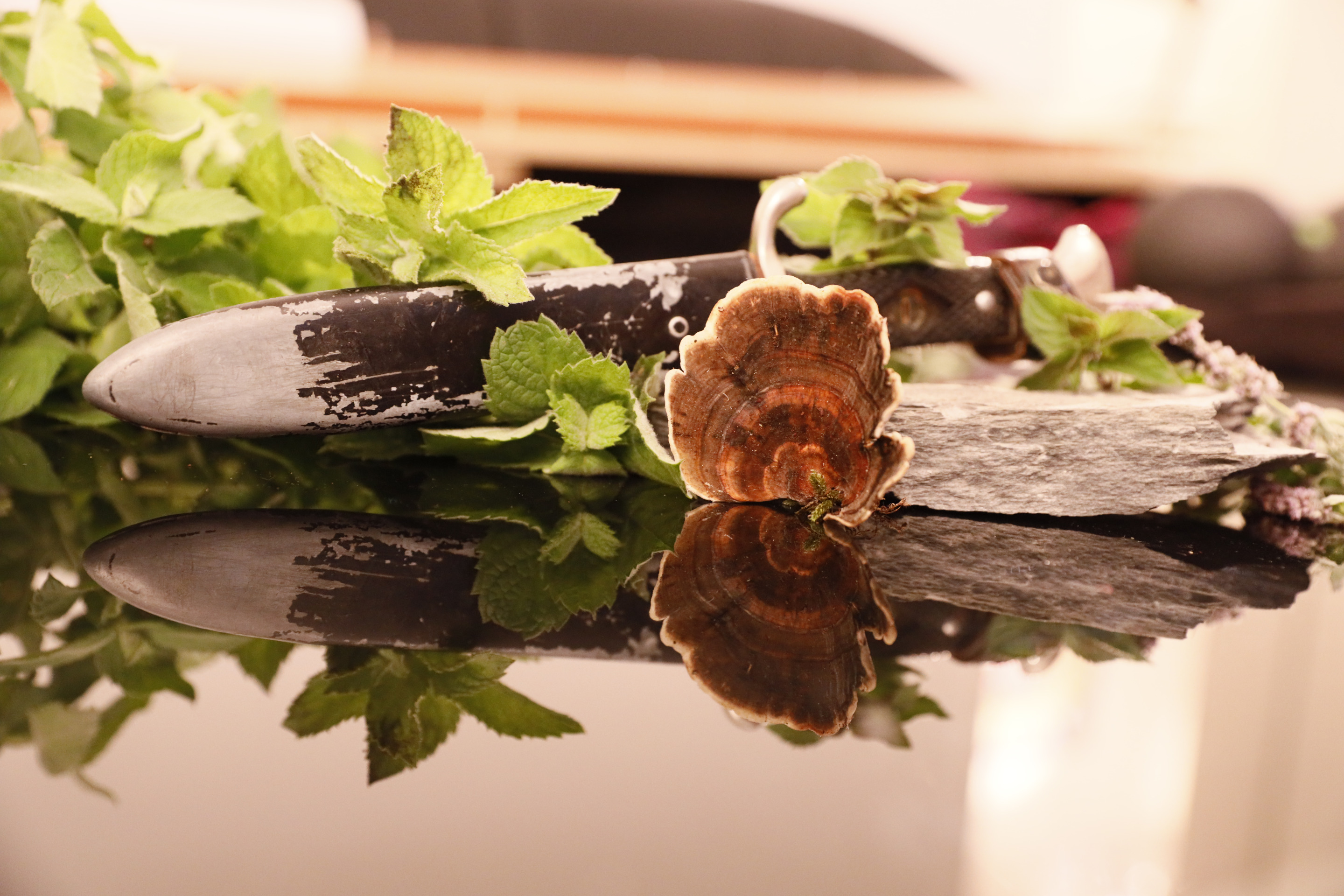 All images are photographs produced by @sandymeyer
Art helps to communicate and understand without words.
In a world where words are no longer valued as desirable, images speak clearly.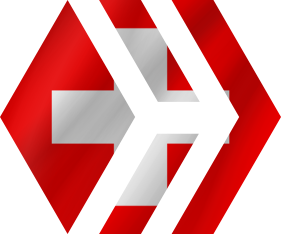 Want to delegate Hive Power?
Here you yan    

Support Artist directly by sending crypto to:

| Bitcoin BTC | Ethereum ETH | Litecoin LTC | Tezos XTZ |
| --- | --- | --- | --- |
| 31uBp91DoZbRSVdHMV3fjEbrnHZ2aF2P1n | 0x7919D5A8428Aab01c660176428b05C1B3776a6B8 | MBGCbDzXrWXViYpTCAf2aYBodAuXwGrwei | tz1ULhuTLAWb7dTwNHZxmAXceCzJ1EixLBYN |
Also use my link to join coinbase.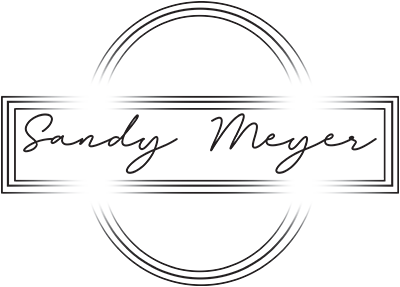 Ways to support the Photographer as well:
Best wallet for youre crypto!
https://www.coinbase.com/join/meyer_t0kx
Join with this referral and get 10 USD for free!
https://www.coinbase.com/join/meyer_t0kx