Going On A Photowalk After A Long Break! Photogear, Nerdtalk! Some Thoughts About Planing A Shoot!
Daim, there is a lot on the bucket list!
First of all there is @fastchrisuk waiting for a collaborationshoot!
That started s few weeks ago, I asked @fastchrisuk in the coments here on hive! if he would send me some shots to make a double exposure out of it. And well deliver he did, in a matter of two houers @fastchrisuk send me the shots. So since the he is waiting for the results, and they are coming!
I was not able to upload the images on my camera so I am making a shot of the images displayed on a tablet, and continue the process with a double exposure in the camera.
Can't wait for that!
---
Then there are a lot of ideas I have for technics to shoot.
Check out the new gear!
This one is for time laps and it moves the camera during the capture.
This allows you to set a degree, direction (left or right) and a duration for the action. It is pretty basic but something I wanted for decades. As the process of time laps becomes easeyer, there is room to play with new things like this and I think having a moving frame will bring a lot of power to the time laps. A huge win for the quality I think!
Exiting!
---
Also this bad boy I assembled from some parts.
Two new rotation tools!
As i love rotations
Multible exposure with long exposures
Or just one single long exposure
Can not wait to put them to action!
There will be a blog about that as well of course!
Here a close up of some nice features of this rotation tool.
First this one where you can set a ajustable pressure feedback for a certain degree of rotation.
Then there is the makro slide, to change the middlepoint of the frame.
The tools are build to be combined.
As there are a lot of parts, I safed a few as they can be used on both.
The L that holds the camera and the makro slide works on bouth builds. Also some panorama heads are used in diffrend ways.
---
Now some thoughts about planing.
Finding a good location is key!
As you have to keep in mind the conditions and the final result you are after.
I did one testshoot with the time laps tool at night with a highway. Now I think it would be cool to add some city time laps as well, with some cars and traffic. For this I am thinking about a buissey street with futuristic buildings. And I have just the location for it! This is gona be epic as allways. 🍀📷🍻
The location for time laps is also good for some rotations! As it is realy foggy today and during daytime I am gone use multible exposures for the rotations.
Follow me so you won't miss anouther awsome blog!
I post on hive! only!
So stay healthy and happy
Remember, we are one comment away from meeting each outhers
I am allways active in the comment section
Everyone gets a !BEER
AND THERE IS NEVER A COMMENT UNAWNSERED!
All images are photographs produced by @sandymeyer
Art helps to communicate and understand without words.
In a world where words are no longer valued as desirable, images speak clearly.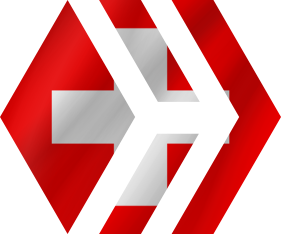 Want to delegate Hive Power?
Here you yan    

Support Artist directly by sending crypto to:

Bitcoin BTC
Ethereum ETH
Litecoin LTC
Tezos XTZ
31uBp91DoZbRSVdHMV3fjEbrnHZ2aF2P1n
0x7919D5A8428Aab01c660176428b05C1B3776a6B8
MBGCbDzXrWXViYpTCAf2aYBodAuXwGrwei
Posted using Dapplr