Ask Yourself Seriously
Do You Look Into The Mirror?
Are you reflecting to progress?
Ask Yourself - Seriously.
This is a portrait of a friend and piercer in his studio. Often we talk about reflecting youre work and be your own worst critic. So the mirror in the studio realy inspired me with this context in mind.
How do you reflect youre actions from a neutral standing point without preloaded thoughts?
iso800, 35mm, f2.8, 1/25sek.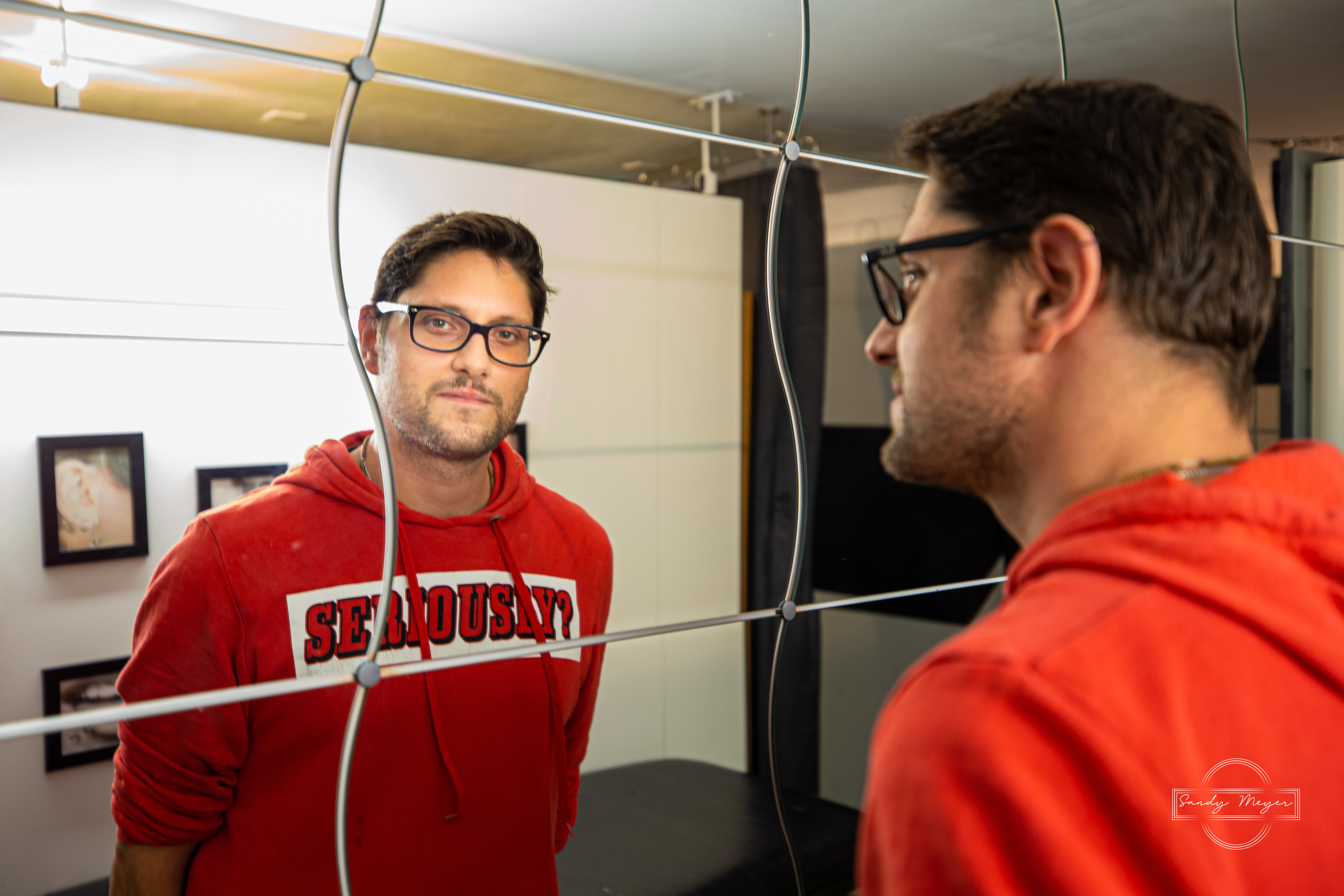 Please view in full screen.
Art helps to communicate and understand without words.
In a world where words are no longer valued as desirable, images speak clearly.