Big Blog! Wild Mushroom Hounting! Epic Video! Update On Oyster Mushrooms Growing In The Livingroom!
Where should I start!
We where so luckey, finding a lot of Reizker nushrooms.
Two kind of reizker to be exact.
Some had traces of nature
Snails love this mushroom
They eat it from the insight
This is why you can find some with holes.
The bigger once are nice to look at, but not as tasty. It is like the small once are much more aromatic and have a better structure.
The juice contains...
Natural collour that can make youre pee red or orange, just like beetroot for example.
It is a verry healthy mushroom!
Today we found about 1.5 kilo Reizker!
You can collect 1kg wild mushrooms per day per person, we where three people so we are half way there!
About the taste of Reizker Mushrooms!
Soon there will be a video highlighting the taste of this mushroom.
It is reccomanded to just roast it in a pan.
Easey to cook, rich in aroma!
---
Some auther wild mushrooms!
The Hallimasch
Wonderfull structure!
Only use the hats.
Cook in walter for five minutes before further processing.
As you can see, it hides verry well.
Bus as soon as you start seeing them, you find them everywhere!
Can you spot how many are in the image?👇

Spotlight from the sun
Hoe I love sceenes like this one with natural spotlights in the forest.
Moments like tgis make you forrget the dayli strugles.
Check out how big they are!
As mentioned above, you only use the hats for cooking. After five minutes in walter, you can roast the whole hat as one piece in a pan!
Here is our loot of the day!
Some realy big ones!
And verry fresh, what a luckey day!
---
Everytime I find some of those as well!
Trametes tricolores
Nice for some tea, verry healthy!
But I have plenty at the moment so we left those alone this time.
Blue glow
They have a interesting colliuration!


Personaly, I love how they grow and look on the ground! This #fungi grows in wood that lays arround in the forest. You can find it almost all year and when it is white underneath it grew recently. Older exemples have a brownisch underside.
---
A bridge in the forest tells storys.
And the bridge we crossed shows some of the amazing strengths of nature!
First a witness of natural disaster!
We have some strong storms
Gere you can see what can happen when you are in the forest during a storm
A reminder to be catefull!


The tree demolished the handrail if the bridge!
You can see the emense power and do not wanne be nesr this when it happens!
Nature takes it back!
Anouther sight on the same bridge
It shows the imense force of growing nature!
To the right of @bensworld in the image you can see the rail (blue) where the tree hit.
How amazing is this
So fascinating to see!

In a few year it will be couvered and part of the tree!
---
In auther news...
I went to the barber!
It was the third time in my life going to the barber.
Verry strange during the pandemic!
My friend @janaliana is a barber and I trust her.
Yeah I mad her a acount so maybe soon she'll be active?


Still not used to someone touching my hair dough, but she made a grate job!
---
Back on track!
Oyster mushrooms growing in the livingroom!
Short update!
Yes I started a time laps!
Check out the growth over night!
Allways wanted to make a time laps of growing mushrooms!
The best thing is the eill be eadible!
---
Did not wanne milk this blog.
This is a compact short update on some nice things going on.
The reason for this is I did not wanne milk posts.
As quality comes with content.
It would have been more rewarding to make a blog about each topic of this post.
But I belive that quality goes over quantity
Give this blog a upvote and show youre suport, it is free 😅
just something I wanted you to know 😆🍀👍📷🍻
---
Special champignon!
What a lucky found again!
Verry tasty big champignon!
It smells like anise!
---
And now the moment you have waited for!
after reading this, how about a short video to recap!
(Unsupported https://cdn.dapplr.in/file/dapplr-videos/sandymeyer/lLx0IKkiJOOf3SsXlMGzVDFcys64Ckns.mp4)


View on LBRY for some extra crypto 🍀👍🍻
Thanks for viewing, it has been a pleasure having you here!
And if you are unable to view the video here (looking at you @ecency user) here a LBRY video.
Disclaimer: this is no mushroom advice! Do youre own research there are plenty if local mushroom guides. I can only recomand some books! no app for shure! hahahha! Greez
So stay healthy and happy
Remember, we are one comment away from meeting each outhers
I am allways active in the comment section
Everyone gets a !BEER
AND THERE IS NEVER A COMMENT UNAWNSERED!
All images are photographs produced by @sandymeyer
Art helps to communicate and understand without words.
In a world where words are no longer valued as desirable, images speak clearly.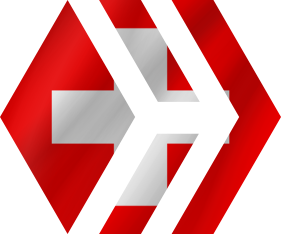 Want to delegate Hive Power?
Here you yan    

Support Artist directly by sending crypto to:

Bitcoin BTC
Ethereum ETH
Litecoin LTC
31uBp91DoZbRSVdHMV3fjEbrnHZ2aF2P1n
0x7919D5A8428Aab01c660176428b05C1B3776a6B8
MBGCbDzXrWXViYpTCAf2aYBodAuXwGrwei
tz1ULhuTLAWb7dTwNHZxmAXceCzJ1EixLBYN
Also use my link to join coinbase.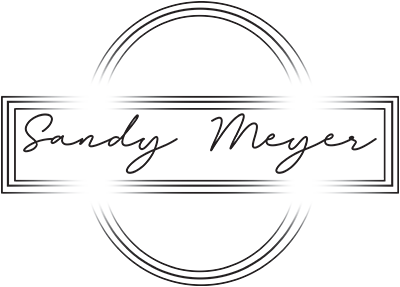 Ways to support the Photographer as well:
Best wallet for youre crypto!
https://www.coinbase.com/join/meyer_t0kx
Join with this referral and get 10 USD for free!
https://www.coinbase.com/join/meyer_t0kx
Posted using Dapplr